Anger & Disgust: AI Shows Emotions Run High in This Year's Oscar Noms
Hollywood extols the virtues of emotionally complicated characters, and this year, it's certainly delivering them.
A breakdown by StoryFit's AI-driven software shows that, at both the 2017 and 2018 Academy Awards, the nominees for Best Picture featured characters who generally expressed only two emotions at high levels: joy and sadness. Other emotions like anger, disgust, and fear appeared far less.
For some reason, this year is very different.
Both male and female characters in this year's Best-Picture-nominated features are still showing high levels of joy and sadness but have also seen a sharp rise in anger and disgust.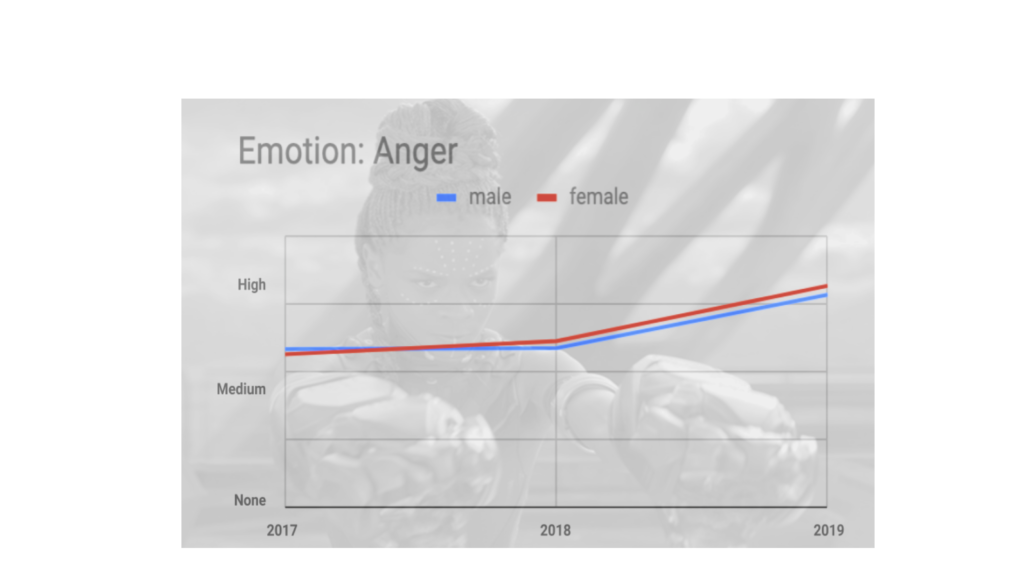 Notice something interesting? There have been rises in these emotions across both genders, but females are displaying higher levels of each than their male counterparts for the first time. They are also displaying a sharp rise in an emotion that has plateaued for male characters: fear.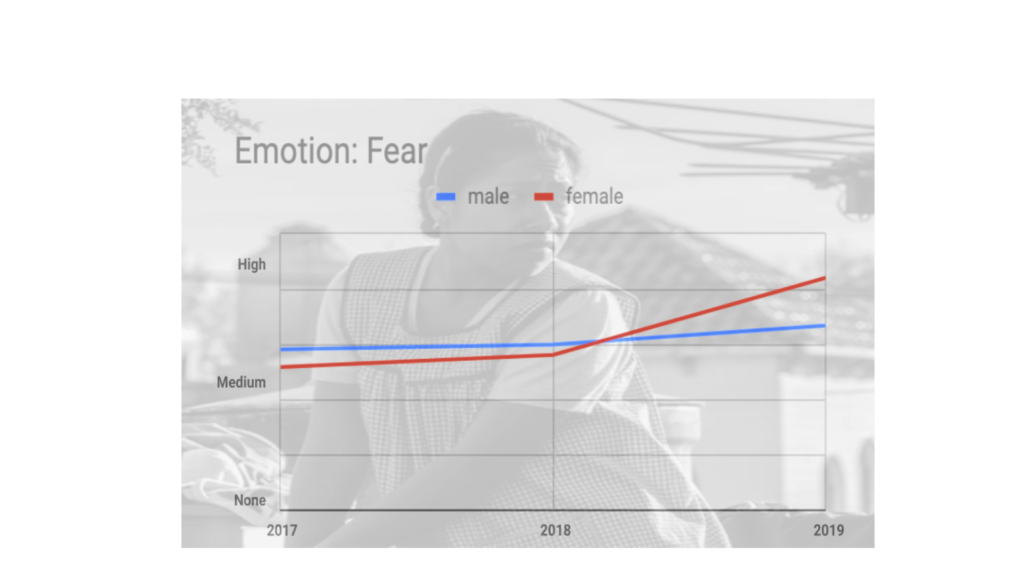 What's causing this increase in powerful emotion? It's unclear from the data, but there are a few possible reasons:
Are the Best Picture nominees simply more focused on emotionally charged issues?
Did the Academy shy away from films that portrayed less-comfortable emotions in years past?
Are the emotional themes a reflection of our heated political climate?
Is the increase in racial diversity leading to more well-rounded characters? (POC representation is up 137.5% from 2018 to 2019.)
Cast Race
| | | | | | |
| --- | --- | --- | --- | --- | --- |
| Year | POC | White | Unknown | Best represented (do not add up to 100% due to unknown race) | Worst represented (do not add up to 100% due to unknown race) |
| 2019 | 38% | 51% | 11% | Roma: 95% POC, 5% white | The Favourite: 5% POC, 51% white |
| 2018 | 16% | 79% | 5% | Get Out: 40% POC, 56% white | Dunkirk: 0% POC, 100% white |
| 2017 | 31% | 51% | 18% | Moonlight: 92% POC, 0% white | Manchester by the Sea: 6% POC, 85% white |
*Note cast race pulled from the film's IMDb pages. Unknown race means we were unable to find the information online. They are mainly minor characters.
Whatever the forces at work, if diverse, complex characters make for better art, this year may become a new gold standard.
One other trend this year? The Best Picture nominees are a bit more risqué than in the recent past. 2019's nominees show a significant increase in Sex & Nudity from last year, and substantial increases in Profanity and Alcohol, Drugs & Smoking over 2017.
Interested in reading this year's Best Picture scripts to see for yourself? You can download them here: https://indiefilmhustle.com/free-screenplays-download/