Julie Rieger, Former Fox President, Chief Data Strategist, and Head of Media, joins Board of Directors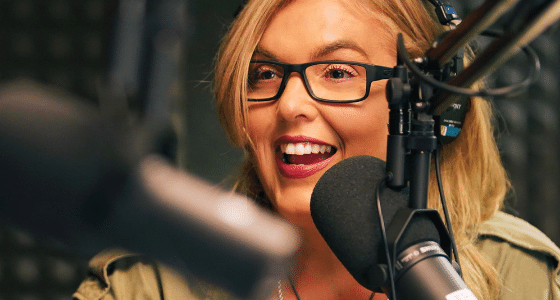 We're thrilled to announce the appointment of former 20th Century Fox President, Chief Data Strategist, and Head of Media Julie Rieger to the board of directors. Julie has overseen record-breaking movie revenues including Avatar, Deadpool, Deadpool 2, The X-Men trilogies, The Martian, The Ice Age movies, Planet of the Apes, and others. In her 10 years at Fox, her efforts oversaw the release of 221 movies totaling almost $14 billion in domestic revenue.
Julie Rieger will advise StoryFit as the company works with studios to reduce the financial risks associated with producing and releasing films. StoryFit leverages AI to analyze studios' projects in development and provide in-depth data on how audiences have responded to comparable stories and characters.
"We waited two years to fill this board seat because we wanted to find the person with the right balance of studio experience and passion for leveraging data in storytelling," Monica Landers, StoryFit Founder & CEO, said. "After working with Julie on a project at 20th Century Fox, we knew she was our perfect fit. We're beyond honored and grateful to have access to her vast experience and knowledge of the studio system and the benefits of data to every step of the process."
Julie Rieger joins five other members on the board, including StoryFit Founder, CEO, and Board President Monica Landers; venture capitalist and former Goldman Sachs investment manager AJ Plotkin; CEO of LSC Communications Dave McCree; Capital Factory President Gordon Daugherty; and board observer Austin Techstars Managing Director Amos Schwartzfarb.
"I've always seen story data as the best way to take filmmaking from the slot machine to the craps table, in terms of improving the odds of success," Julie said. "StoryFit gives studios the kind of data they need to really reduce the financial risks they're taking with each project, which has only become more important over the past year. Joining the board feels like a natural extension of my career at 20th Century Fox, and I'm thrilled to be working with Monica and the entire team."
Before her role as president at 20th Century Fox, Rieger served as Fox's executive vice president of media overseeing film, TV and sports. Previously, she was an adjunct professor at the University of Southern California in the School of Business and the School of Cinematic Arts. She is the author of the autobiographical book The Ghost Photographer and co-hosts the podcast "Insider's Guide to the Other Side." She began her career in marketing and advertising at Carat USA and Zenith Optimedia Group.
"Entertainment is an art, but it's also a business, which means its outcomes can be supported and improved by data science," Rieger said. "StoryFit helps studios balance the art and science to create great pieces of entertainment that are primed to make a meaningful impact on their target audiences."