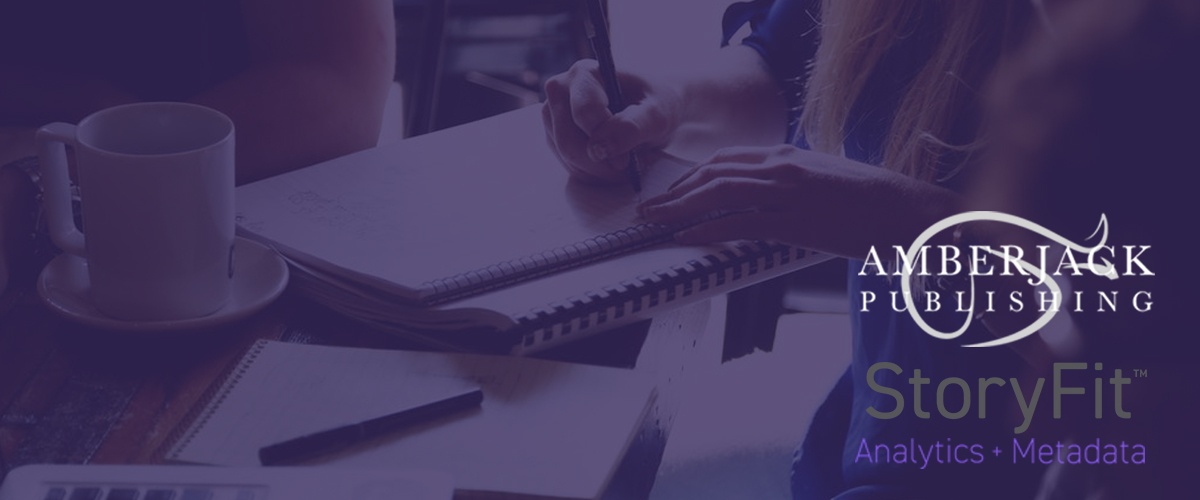 As a small, independent book publisher, Amberjack Publishing has a similar goal as its larger counterparts: deliver great books to its target audience. With only a handful of staff members and a limited infrastructure, how does Amberjack stay competitive?
They leverage AI to level the playing field.
AI may be new to publishing, but it is having quite an impact and Amberjack is reaping the benefits. It's not replacing humans but complementing their efforts with reliable data that was previously impossible to mine.
When Amberjack Publishing burst onto the publishing scene, a handful of editors were responsible for determining which manuscripts would resonate with certain audiences, then marketers promoted them where it made sense.
"Our decisions were based on the best data we had at the time," says Dayna Anderson, Publisher. "It took many hours and extra steps to gather data, but we were still basically throwing things at a wall to see if they would stick. We wanted to get more efficient, more consistent and better at finding the best manuscripts to reach specific audiences."
Anderson turned to StoryFit to apply AI to Amberjck's publishing program in an effort to boost sales, awareness, and inform their processes starting at acquisition. Amberjack uses both StoryFit Metadata and StoryFit Content Analytics in its creative business processes. The quality and depth of information gives Amberjack's editors and marketers incredible insight into details, such as market viability, style overview, grammar and readability, social and emotional style scales, reader profile and much more. Anderson says access to keywords has given Amberjack some of the most measurable benefits.
"The StoryFit market reports are like roadmaps for my editors. It spurs conversations between editorial and marketing earlier in the process and gets them thinking of new ways to reach our readers. It's just awesome," explained Anderson. "The AI reports generate keywords we can use to increase a book's search visibility and sales," she explains. "Keywords weren't a priority in the past because they were difficult to determine, but with the AI doing the work for us, we wouldn't think of omitting them."
Anderson's team is not only able to save time by doing this: they are able to reach more of their audience. "While typical clickthrough rates may be in the 2-5 percent range, we have seen clickthrough rates of 23 percent since implementing keywords," explained Anderson.
"We ran an engagement campaign on Facebook and Twitter for a book and 40 percent of the audience who saw the ad, engaged with it in some way by liking, sharing or retweeting. I attribute those incredible numbers directly to the use of accurate keywords across all platforms and implementation in a book's metadata."
The data generated by the AI lays the foundation for nearly every publishing decision Amberjack makes. They trust the reports and keywords to be accurate and use them consistently to produce high-quality books faster.
"In a matter of hours, we have a detailed, easy-to-read report that enable us to hone in on who the reader is and what type of content they most want to see, whether or not the manuscript fits those needs, or if it is close enough to collaborate with authors to get it there. StoryFit has given us the power to do things we never could have done in the past."
AI entered the publishing industry only recently and Anderson and her team immediately recognized its benefits, particularly for smaller publishing houses like Amberjack. If content is meant to serve an audience, then data about that content and the audience is crucial. AI provides the analytics and metadata publishers need to grow their audience.
"AI gives us the ability to compete with anyone in our industry with the resources we have," says Anderson. "I view StoryFit AI as a behind-the-scenes coworker who does most of the grunt work for us so we can be more efficient, productive and consistent."
---
To read the full Case Study on Amberjack Publishing's adoption of AI into their business decisions, visit our Resources page.